HS Knights News - December 1, 2017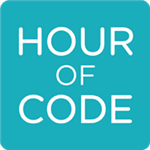 #HourofCode is Coming!
LNC is hosting Hour of Code on December 6 after school from 3:00pm to 4:00pm in the MPR. You might be asking, what is "Hour of Code?" It's a global movement to introduce students to computer science (code.org) with over 100 million other students already participating. We live in a world surrounded by technology and we know that whatever field our students choose to go into as adults, their ability to succeed will increasingly depend on understanding how technology works. Computers and mobile devices are everywhere, and technology is changing every industry on the planet. Besides coding is just fun!
We hope your HS student can join us for this Hour of Code. For HS students there is no need to sign up. Just bring your laptop and be ready to have fun learning to code. Beginner and intermediate levels are welcome!
HS Exams
HS mid-term exams will be held December 15-20. Please remind your students to get a good night's sleep, eat a healthy breakfast, and arrive at school prepared for testing each day. HS students will be dismissed at 11:15am on all testing days.
Exam Schedule
Friday, December 15 - 1st and 2nd period exams
Monday, December 18 - 3rd and 4th period exams
Tuesday, December 19 - 5th and 6th period exams
Wednesday, December 20 – 7th period exams and any makeup exams
We would like to remind our families of the importance of student attendance on their scheduled exam day and time. The exam schedule is designed for maximum student success, giving our teachers time to review and students time to study. Students will not be permitted to take any mid-terms before their scheduled day. In the past we have found that students who have needed to take the exams early or postpone the exams until January do not perform as well. With that in mind, please do not schedule travel plans during exams.
This Week in Pictures
See what students, teachers and parents are doing on campus this week!