HS Knights News - January 26, 2018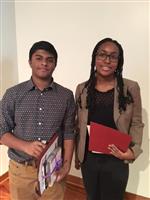 Congratulations LNC Students!
Sophomores Michaiah Williams and Ryan Titus competed at the Poetry Out Loud district competition for the greater Charlotte area. Michaiah represented LNC as our school winner, and Ryan as our runner-up. At the district competition, held at the historic Harvey B. Gantt Center downtown, Michaiah was awarded 3rd place. Ryan took 2nd place, which secures him a spot at the State competition on March 3 in Greensboro! Congratulationss to both; they did a great job representing LNC in the Charlotte community!
Newest Addition to the Roundtable
Please check out our Student Newspaper Club's January edition of the Roundtable: https://lncroundtable.wordpress.com/2018/01/23/the-roundtable-january-edition/
Message from the PTO
Thank you to those who have signed up to help us with the Faculty Appreciation Luncheon on Friday, February 2. If you can help, we would greatly appreciate a few more soup donations. Please click here for the sign-up genius. To those who have signed up, here are a few important reminders: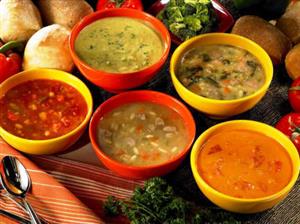 Drop off all items by 9am in the office

When providing items, please keep in mind that we are serving approximately 70 people

Please bring soup in a crockpot

Label containers that you would like returned. You can have your student pick them up in the office at the end of the day
This Week in Pictures
See what students, teachers and parents are doing on campus this week!