HS Knights News - May 25, 2018
Important Senior News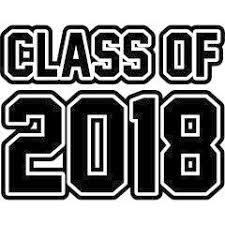 Graduation Ticket Update
All requests for extra graduation tickets that were submitted through May 11 have been approved.

Graduation tickets will be given to your student at Graduation Rehearsal. Tickets will not be provided to any student prior to June 1 – REMINDER: All school owned items must be returned (computers, chargers, parking pass, books, etc.) and financial obligations must be met for students to participate in graduation. If you have any questions, please contact lncgraduation@gmail.com.
Graduation DVD's
The 2018 Graduation DVD can be purchased for $20.00 on the HS PayPal page of the LNCharter website through Tuesday, June 5. The DVD will include a compilation of senior photos and the entire graduation ceremony. DVD's will be mailed to the address associated with the PayPal account used for payment.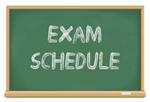 HS Exam Schedule
Final exams and EOCs will be administered during the week of May 29-June 1. Click on the link to view the Final Exam Schedule. It is very important that your student attend school on his or her scheduled exam day and time. Students are not allowed to take any exams before the scheduled day. Please do not schedule any travel or appointments that conflict with your student's exam. We have designed the schedule to position your student for success by providing our teachers time to review and students time to prepare. Remind your student to get good sleep the night before the exam and eat a healthy breakfast the morning of the exam. Thank you for supporting your student's success!
Leadership Opportunity for Rising 11th Graders
Junior Leadership Lake Norman is a program for high school juniors in the Lake Norman area, sponsored by the Lake Norman Chamber of Commerce. The program was specifically created to inform, motivate and increase the overall awareness of participating high school students through educational seminars and interaction with various decision-makers of local businesses, government agencies and civic organizations. Selected students will learn about our community during this rewarding eight-month long program.

Several Lake Norman Charter students have benefited from participating in the program over the past years, both by gaining a behind-the-scenes look at the business operations of our community and by making strong local connections. The application deadline is August 10, 2018.
Class of 2019 Senior Trip to Orlando


Senior Class Council is excited to announce that the senior class trip will officially be to Universal Studios on February 28 - March 3, 2019. Senior Class Council is excited to continue this tradition! Please see this link for important trip information including deposit deadlines and the required permission slip.
This Week in Pictures
See what students, teachers and parents are doing on campus this week!