MS Knights News - December 1, 2017
MS Field Trip to See Wonder
Monday, December 4 MS students will attend Wonder at Northlake AMC. Wonder is a remarkable movie and we expect the film to reinforce the message of acceptance and tolerance. We encourage you to have a conversation with your student about the movie and the lessons they can learn.

Students will eat lunch at school, although the time may be slightly different than their regularly scheduled lunch. Students whose families chose not to attend will remain at school and receive an alternative assignment. We are excited to share this remarkable movie with our middle school students!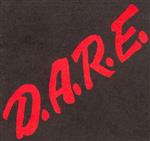 5th Grade D.A.R.E Graduation
Please join us in celebrating on Friday, December 8 from 8:30am-10am your child's accomplishment of successfully completing the D.A.R.E program. We invite all parents and family to join us in honoring each graduate. Our time with Officer Bo has been wonderful so we are asking that each student bring in $1 so that we can buy Officer Bo a gift as a token of our appreciation.

Please contact your child's homeroom teacher with any questions you may have. We hope you will be able to attend!

All Pro Dads
All Pro Dads is an opportunity for middle school dads and kids to meet in the MS cafetorium for a quick, before-school breakfast and a 45-minute program of fatherhood and family topics. The next meeting is Thursday, December 14 at 7:00am. Please RSVP here with your breakfast order by December 12. Please be prepared to pay in cash ($3 per meal) on the morning of the breakfast. Bojangles breakfast choices are: sausage biscuit, spicy chicken biscuit, or BoBerry biscuit, and coffee, water or OJ.
7th and 8th Grade Winter Ball
The 7th and 8th grade Winter Ball will be held on Friday, December 15 from 6:30pm-8:30pm in the MS cafetorium. The cost is $5.00 with refreshments available for purchase during the dance. We hope all our 7th and 8th grade students come for an evening of friendship, laughter and dancing!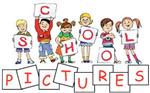 8th Grade Recognition Ceremony Slideshow Pictures Needed
Beginning today, December 1, through January 31 we need your 8th graders' Kindergarten or 1st grade pictures for our End-of Year slide show shown at the Recognition Ceremony. Please send a digital (.jpeg) copy to lnc20188thgradepics@gmail.com. Mrs. Tonia Wiley-Genco will be collecting and recording the pictures for us. Please do not send baby pictures as only one kindergarten or 1st grade picture of your individual child will be included. Please be on the lookout after the winter break for information regarding gathering pictures of your child with their friends from field trips, school functions, or school activities such as sports from 5th–8th grade that include more than two students. Thank you for helping us make this a special time for the students.
This Week in Pictures
See what students, teachers and parents are doing on campus this week!