MS Knights News - March 29, 2018
2018-2019 Course Selection - Important Information
Course selection and online registration for the 2018-2019 school year is in full swing!
Last week your 6th-8th grade student brought home a personalized letter with important information and instructions for you to create a parent account in PowerSchool. This account will allow you and your student to select courses and register online. The deadline for registering for courses is Friday, April 13.
Please note that no registration is required for our current 5th grade students.
We have many plans in place to assist our students and their parents as they choose their courses and register online. We hope our 8th grade students and their parents were able to attend our Rising Freshmen Course Selection Night on Monday.
All of the above resources can be found in the MSP2P, HSP2P (8th grade students) and Class of 2024, 2023 and 2022 Schoology groups under Resources and Registration.
Thank you for your support and partnership as we continue to grow and improve our school and our processes.
Student Information Forms
Last week your student brought home a copy of his or her Current Student Information Form that we currently have on file. Those forms were due to the MS office yesterday. If you have not yet, please review the form, make any corrections, sign at the bottom and return it to school ASAP! Be sure to sign and return even if none of the information has changed. If you are not planning to return to LNC next year, please complete a Student Transfer Form and return it to school immediately. Thank you for your time and attention to this important information!
Congratulations Art Student Maya Dabney!
A HUGE shout out to 7th grader Maya Dabney for her National Scholastic Award-winning linoleum-carved print entitled, "Las Siesta." We are so proud to announce that, after earning a regional North Carolina Scholastic Gold Key, Maya's work went on to compete with over 350,000 entries at Nationals, where she won National Silver Key Recognition! A photo of her work will be on display in Carnegie Hall in New York City. Mrs. Mervine and our school are so proud of you Maya!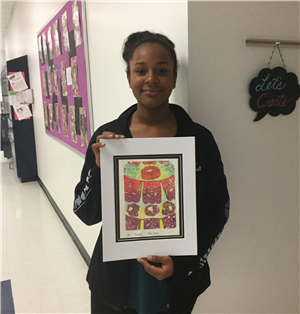 Dodge-ball Tournament Raises Money for MS Society
Last week our MS students has a blast playing dodge-ball and collected $640 to donate to the National Multiple Sclerosis Society! A special thank you to Coach Brown and Coach Kerns for running an organized tournament and also to all the electives teachers who donated their class time to allow the students to play dodge-ball! The grade level winners are:
5th grade champs - Crispy Pancakes

6th grade champs - Positivity

7th grade champs - Tie between: Squad Fill and The Bath Bombs

8th grade champs - Team Heat
Each grade level winner has a bid to play in the Pep Rally in May!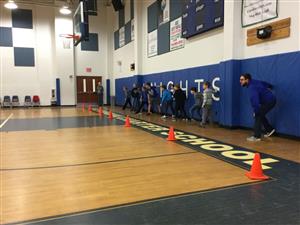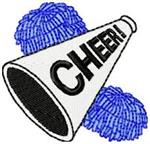 Interested in MS Cheerleading?
Mark your calendar for the Monday after spring break, April 9, from 3:05pm-3:15pm in room 714 for any students interested in trying out the the 2018-2019 MS cheerleading team. If you have any questions, contact Mrs. Tedder at KTedder@lncharter.org.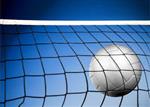 Summer Volleyball Camp
Any girls entering 6th-8th grades interested in playing volleyball this summer are invited to join us for a week of volleyball fun, skills and play at the LNC summer volleyball camp June 25-29, 2018! Please click here for the registration form.



This Week in Pictures
See what students, teachers and parents are doing on campus this week!