MS Knights News - April 20, 2018
Spirit Week April 23 - 27
Students can show their LNC spirit n

ext week by dressing up each day. Students will also be allowed to wear a hat each day IF it's part of your dress-up!


Monday: College Day (Wear as much of your favorite college gear as possible)
Tuesday: Career Day (Be your future self! What would you like to be when you grow up)
Wednesday: America Day (Red, White and Blue!)
Thursday: Disney Day (Anything disney)
Friday: Wear Your Grade Color (5th - Blue, 6th - White, 7th - Green, 8th - Black)
Attention Parents of Rising 9th Graders
Please see this information regarding HS football or cheerleading:
Any rising 9th grader interested in playing HS football at LNC next year, please be in the MS Community Room by 3:05 on Tuesday April 24. This will just be a 10 minute meeting so you should be able to catch your carpool. Please email Coach Steele at msteele@lncharter.org if you cannot make the meeting.
Interested in HS Cheer for the 2018-2019 season? We would love to have you attend tryouts to continue our tradition of excellence. Tryouts will be held the week of May 14-17 after school from 3:00-5:00pm. Please visit our cheer website for more information and to fill out the google form for tryouts: http://lncscheer.weebly.com/try-out-information.html. We hope to see you there!
5th Grade Campus Beautification Day
Calling all 5th grade families! Please join us for the 5th grade annual campus beautification day on Friday, May 4. Campus beautification day has become a grade-level tradition, and is a joint effort between the LNC 5th grade team, students, parents and Duke Energy, who graciously provides both materials and manpower to help us. Our 5th grade students learn leadership while our campus gets a spring facelift!
Another important way that you can help is by lending us a wheelbarrow, rake or shovel for the day. Parents can begin dropping those materials off on Wednesday, May 2. These materials will be stored against the school wall under the canopy and may be collected by parents on Friday afternoon. Please BE SURE to label your wheelbarrows, rakes and shovels! Please click here to sign up during your student's teachers' time slot or to loan us equipment for the day. Thank you in advance for your help!
For Parents' Information
LNC MS has two upcoming events that are student-driven, however, we wanted our parents to be in the know:
MS Talent Show: Auditions will be held on May 1 and 2 and the talent show will be on May 31! If your student wants to audition, please have your student complete this google doc to sign up. They may only audition for one act and the sign up deadline is April 27.
MS Student Government: If your student would like to run for office for the MS student government, he or she needs to see Mrs. Costenoble in room 508 to receive an application packet. All packets are due by Tuesday, May 1.
All Pro Dads
There will NOT be a meeting for All Pro Dads in May. Please be on the lookout for more information to come regarding a day of hiking with your child at Crowder's Mountain. We would like to thank all the dads who have been able to attend and be a part of this great program.
LNC Summer Camps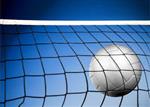 Summer Volleyball Camp
Any girls entering 6th-8th grades interested in playing volleyball this summer are invited to join us for a week of volleyball fun, skills and play at the LNC summer volleyball camp June 25-29, 2018! Please click here for the registration form.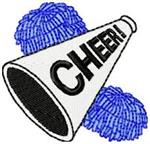 Summer Cheerleading Camp
The LNC Cheerleaders are offering 2 Kids Cheer Camps this summer. These camps run from 9-12 and are great for all ages. Participants will spend time learning basic cheer motions, cheers, chants, jumps and dances among many other skills! In addition to a great week of camp with friends, participants are also invited to attend a Varsity Football game in the fall and cheer in-between quarters on the track with the HS girls. We would love to have you attend and join us this summer! Click here for the flyer and registration and please feel free to e-mail lncscheer@gmail.com with any questions.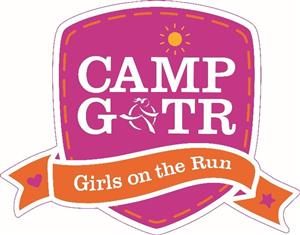 Camp GOTR
Camp GOTR by Girls on the Run is for rising 3rd to 5th grade girls and will provide a one-of-a-kind opportunity for girls to develop self-confidence and learn life skills they can use now and as they grow. These week-long camps combine the best of the Girls on the Run program with all the fun of camp! Girls on the Run will be offering two weeks of camp, Girls Have Heart which focuses on emotions, and Girls Have Power which focuses on friendship.

Location: Lake Normal Charter Middle School, 12435 S Old Statesville Rd, Huntersville, NC 28078
July 9 – July 13 / 8:00am – 12:30pm / Girls Have Heart
July 23 – July 27 / 8:00am – 12:30pm / Girls Have Power
Link to learn more and register: https://www.gotrcharlotte.org/camp-gotr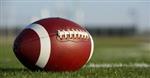 Young Knights Football Camp
LNC HS varsity football coach Mark Steele is holding a summer football camp for rising 5th - 8th grade students. The camp runs from June 4 to 7 and will be held on the LNC football field. Please click here for the flyer and registration information to attend this fun camp!



Summer Coding Camp
Coding Within Reach is offering summer camps for students looking for more opportunities to learn coding. Please click here to view the flyer and how to register for summer camp.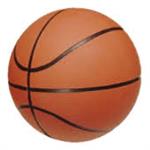 Basketball camp
LNC HS basketball coaching staff is having a summer camp for boys and girls ages 6 to 13. Camp will be held from June 11 to 15 in the HS gym. Click here for more information and a form to register.

Edu-Kit Information from the PTO
The end of this school year may be fast approaching, but we are already planning ahead for the 2018-2019 school year. Click here to view the flyer for information regarding ordering your Edu-Kit! Please contact Elizabeth Gustafson (elizabethwgus72@gmail.com) or Jill Alkins (alkinsj@yahoo.com) if you have any questions.

This Week in Pictures
See what students, teachers and parents are doing on campus this week!