MS Knights News - May 4, 2018
EOGs Are Coming!
Every year, all Lake Norman Charter Middle School students, grades 5-8, are required to participate in North Carolina End of Grade (EOG) Testing. This year's EOG tests will be administered on Tuesday, May 22, Wednesday, May 23 and Thursday, May 24. School will operate on a REGULAR SCHEDULE on these dates and it is VERY IMPORTANT that your child arrives to school on time each day. LNC prides itself on providing ALL students with conditions most conducive to successful testing. This is a vital part of providing a fair opportunity for EVERY student to perform his or her best. That being said, please understand that students WILL NOT be allowed to check out of school prior to the end of the testing session.
If you anticipate the need to check your student out early on any of these 3 dates, PLEASE plan to take advantage of the Make-Up Sessions which will be offered as needed on the school days including and immediately following May 24. A grade-specific test schedule can be found below.
GRADE

5
6
7
8

TUESDAY, MAY 22

Math
Math
Reading
Reading

WEDNESDAY, MAY 23

Reading
Reading
Math
Math

THURSDAY, MAY 24

Science (Online)
MAKE UPS
MAKE UPS
Science (Online)

FRIDAY, MAY 25

MAKE UPS
MAKE UPS
MAKE UPS
MAKE UPS
To help prepare your student(s) for the exams, it is critical for them to have a nutritious dinner, a good night's sleep and a complete breakfast on the morning of testing. Please encourage them to bring two #2 pencils as well.
Proctors Needed
We CANNOT administer these required tests without your help! We are required to have proctors present in each room during EOG's. so we are in need of volunteers from 7:45am - 12:30pm on May 22-May 24. This is the perfect opportunity to finish up those Serve10 hours. Please contact Rebecca Shipman to volunteer to proctor at rshipman@LNCharter.org. Include your phone number and your student's homeroom teacher in your email. THANK YOU!
Attention 8th Grade Parents
May has arrived and soon your middle school students will become high schoolers! Before that happens, the 8th grade has some fun and exciting upcoming events.
End-of-year picnic will be Tuesday, May 29. Click here to purchase your student's lunch and end-of-year slide show, provided on a flash drive. Lunch is being catered by Nothing But Noodles with a menu of: Penne Marinara, macaroni & cheese, salad, grilled chicken, meatballs, garlic bread, cookies and a drink.

Recognition Ceremony will be on Friday, June 1 at 6:30pm in the HS gym. Please have your student in line and ready to walk at 6:15pm.
Knight of the Arts
Please join us for an evening celebrating the hard work we have been doing in our Fine Arts department. The MS will be hosting its 9th annual Knight of the Arts on Thursday, May 17 from 6:00pm - 8:00pm. This will feature our Art show, 7th and 8th grades' Chorus, 7th and 8th grades' Dance and Drama performances, Book Fair, Band solos from our 5th and 6th grades, craft tables and light refreshments. If you are able to contribute food platters for the event, please click here to sign up. Thank you in advance for your assistance!
Knights of Honor
Congratulations to the MS Knights of Honor for May, pictured with Dr. Graham: (l-r) back row: Kabir Narayan, Katherine DeMilt, Kimber Gandy, Lauren Frederick; front row: Ellery Croshaw and Zack Istre! These students have been selected by their teachers for displaying good character, exceptional effort, a positive attitude and performing acts of service.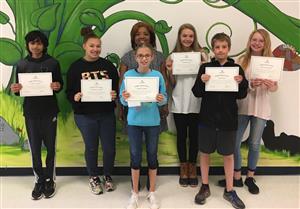 HS Sports Information for Rising 9th Graders


Interested in HS Cheer for the 2018-2019 season? We would love to have you attend tryouts to continue our tradition of excellence. Tryouts will be held the week of May 14-17 after school from 3:00-5:00pm. Please visit our cheer website for more information and to fill out the google form for tryouts: http://lncscheer.weebly.com/try-out-information.html. We hope to see you there!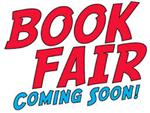 Spring Book Fair is Coming!
Still looking to fulfill your Serve10 hours? Or do you just love books? We are looking for volunteers for the Spring BOGO book fair. Volunteers are needed to monitor students, straighten books, run register sales and help with end of the day register reconciliation. Please click here to sign up and thanks in advance!

iPad Collection Dates
It is that time of year again for our technology team to collect your student's school-issued iPad for the summer. The collection for 6th and 7th grades will be on Friday, May 18, and 5th and 8th grades' collection will be on Wednesday, May 30. Here is some important information to note:
Please fully charge your iPad the night before collection.

6th and 7th grade students will NOT need to turn in their school-issued charging block and cable. Please keep them in a safe location over the summer as you will need them again next school year. If you have misplaced, or do misplace the cords over the summer, you will be able to purchase a new set at the beginning of the 2018-2019 school year.

5th and 8th grade students will need to turn in their school-issued charging block and cable during collection. Rising 6th grade students will be issued new iPads next school year and rising 9th graders will be issued laptops at the HS.
Congratulations 7th and 8th Grade Band Students
7th and 8th grade band students recently traveled to Carowinds to perform in the Festival of Music. They performed for 3 judges and received a rating of "Excellent." Way to go, band!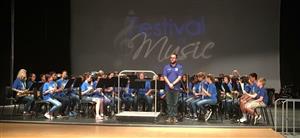 LNC Summer Camps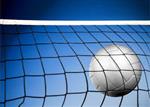 Summer Volleyball Camp
Any girls entering 6th-8th grades interested in playing volleyball this summer are invited to join us for a week of volleyball fun, skills and play at the LNC summer volleyball camp June 25-29, 2018! Please click here for the registration form.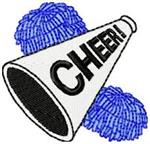 Summer Cheerleading Camp
The LNC Cheerleaders are offering 2 Kids Cheer Camps this summer. These camps run from 9-12 and are great for all ages. Participants will spend time learning basic cheer motions, cheers, chants, jumps and dances among many other skills! In addition to a great week of camp with friends, participants are also invited to attend a Varsity Football game in the fall and cheer in-between quarters on the track with the HS girls. We would love to have you attend and join us this summer! Click here for the flyer and registration and please feel free to e-mail lncscheer@gmail.com with any questions.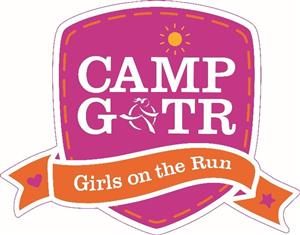 Camp GOTR
Camp GOTR by Girls on the Run is for rising 3rd to 5th grade girls and will provide a one-of-a-kind opportunity for girls to develop self-confidence and learn life skills they can use now and as they grow. These week-long camps combine the best of the Girls on the Run program with all the fun of camp! Girls on the Run will be offering two weeks of camp, Girls Have Heart which focuses on emotions, and Girls Have Power which focuses on friendship.

Location: Lake Normal Charter Middle School, 12435 S Old Statesville Rd, Huntersville, NC 28078
July 9 – July 13 / 8:00am – 12:30pm / Girls Have Heart
July 23 – July 27 / 8:00am – 12:30pm / Girls Have Power
Link to learn more and register: https://www.gotrcharlotte.org/camp-gotr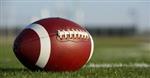 Young Knights Football Camp
LNC HS varsity football coach Mark Steele is holding a summer football camp for rising 5th - 8th grade students. The camp runs from June 4 to 7 and will be held on the LNC football field. Please click here for the flyer and registration information to attend this fun camp!



Summer Coding Camp
Coding Within Reach is offering summer camps for students looking for more opportunities to learn coding. Please click here to view the flyer and how to register for summer camp.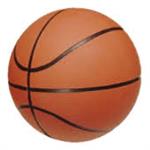 Basketball camp
LNC HS basketball coaching staff is having a summer camp for boys and girls ages 6 to 13. Camp will be held from June 11 to 15 in the HS gym. Click here for more information and a form to register.

Edu-Kit Information from the PTO
LNC MS is partnering with EduKit for the upcoming 2018-2019 school year to provide you with a simple and convenient option for purchasing school supplies. Each kit contains exactly what your child's grade-level teachers have requested. Please click here to order your student's EduKit supply pack or go to the EduKit website at www.edukitinc.com.

This Week in Pictures
See what students, teachers and parents are doing on campus this week!