MS Knights News - May 11, 2018
EOGs Are Coming!
Every year, all Lake Norman Charter Middle School students, grades 5-8, are required to participate in North Carolina End of Grade (EOG) Testing. This year's EOG tests will be administered on Tuesday, May 22, Wednesday, May 23 and Thursday, May 24. School will operate on a REGULAR SCHEDULE on these dates and it is VERY IMPORTANT that your child arrives to school on time each day. LNC prides itself on providing ALL students with conditions most conducive to successful testing. This is a vital part of providing a fair opportunity for EVERY student to perform his or her best. That being said, please understand that students WILL NOT be allowed to check out of school prior to the end of the testing session.
If you anticipate the need to check your student out early on any of these three dates, PLEASE plan to take advantage of the make-up sessions which will be offered as needed on the school days including and immediately following May 24. A grade-specific test schedule can be found below.
GRADE

5
6
7
8

TUESDAY, MAY 22

Math
Math
Reading
Reading

WEDNESDAY, MAY 23

Reading
Reading
Math
Math

THURSDAY, MAY 24

Science (Online)
MAKE UPS
MAKE UPS
Science (Online)

FRIDAY, MAY 25

MAKE UPS
MAKE UPS
MAKE UPS
MAKE UPS
To help prepare your student(s) for the exams, it is critical for them to have a nutritious dinner, a good night's sleep and a complete breakfast on the morning of testing. Please encourage them to bring two #2 pencils as well.
Knight of the Arts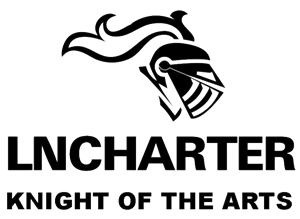 Please join us for an evening celebrating the hard work we have been doing in our Fine Arts department. The MS will be hosting its 9th annual Knight of the Arts on Thursday, May 17 from 6:00pm - 8:00pm. This will feature our Art Show, 7th and 8th grades' Chorus, 7th and 8th grades' Dance and Drama performances, Book Fair, Band solos from our 5th and 6th grades, craft tables and light refreshments. If you are able to contribute food for the event, please click here to sign up. Thank you in advance for your assistance!

7th and 8th Grade Semi-Formal Dance


7th and 8th graders are invited to "Knight in Lights" semi-formal dance May 24 from 6:30pm - 8:30pm. The dance will be held in the MS courtyard and the cost is $5 per ticket. This is a Hollywood-themed dance but dress code will be enforced.

7th grade students will supply the snacks and drink according to homeroom:
Mr. Blackman and Ms. Queen - Sweet

Mr. Herron and Ms. Steinbecker - Salty

Mr. Kendrick and Ms. Pandya - Drink (bottled water, capri sun, etc.)

Ms. Tedder and Ms. Jones - Paper Products
Attention 8th Grade Parents
May has arrived and soon your middle school students will become high schoolers! Before that happens, the 8th grade has some fun and exciting upcoming events.
End-of-year picnic will be Tuesday, May 29. Click here to purchase your student's lunch and end-of-year slide show, provided on a flash drive. Lunch is being catered by Nothing But Noodles with a menu of: Penne Marinara, macaroni & cheese, salad, grilled chicken, meatballs, garlic bread, cookies and a drink.

Recognition Ceremony will be on Friday, June 1 at 6:30pm in the HS gym. Please have your student in line and ready to walk at 6:15pm.
After all the 8th grade fun, your student has some fun opportunities ahead of them in HS. Here are a few opportunities for rising 9th grade students:
Key Club for Rising 9th Graders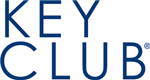 Please consider joining Key Club next year. If you are not familiar with Key Club, it is a nationally recognized service club, and being a member of the club can provide you with service opportunities and leadership experience. Students are required to perform 50 hours of service work during our Key Club year (starting May, 2018 and ending in early May of 2019- the exact day will be given in August). Fifteen of the fifty hours must be school related or projects posted on Schoology. Documentation forms for your projects must be taken and verified at the time of service; you can find the forms in Schoology group H37BJ-PM274. Parents are not allowed to sign documentation forms unless they are the only point of contact. Get started early; the summer is a great time to get most of your hours completed. Documentation forms are due immediately following service projects. ALL SUMMER HOURS WILL BE DUE AT OUR FIRST MEETING. Hours throughout the year will have deadlines each quarter; dates will be stated on the Club application. Applications will be available in the Key Club Schoology group in August and dues (usually around $20, to pay for national, state, and local dues) will be collected when school starts back in September. If you have questions, please email Mrs. Williams at lwilliams@lncharter.org. Club advisors are Mrs. Williams, Mrs. Marinello and Mrs. Scire. We look forward to working with you next year!

Spring Break Trip 2019 - Peru


Are you interested in providing your student with the amazing opportunity to experience new cultures, try new foods, see World Heritage Sites, and explore the world in a safe and exciting way? If so, there will be an informational meeting for the Spring Break Trip to Peru on Tuesday, May 22 at 6:30pm in room 101. The Schoology group code is XKQN5-RBC8R and a detailed tour itinerary is available here. If you have any questions, please do not hesitate to reach out and ask Mr. Awbrey at jawbrey@lncharter.org.
HS Girls Basketball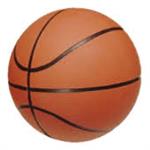 There will be a girls basketball interest meeting for all rising 9th graders who are interested in trying out for HS basketball 2018-2019 school year. The meeting is on Tuesday, May 15 at 3:00 in the MS Community Room. Please stop by to meet Coach K and Coach Porter.


HS Cheerleading


Interested in HS Cheer for the 2018-2019 season? We would love to have you attend tryouts to continue our tradition of excellence. Tryouts will be held the week of May 14-17 after school from 3:00-5:00pm. Please visit our cheer website for more information and to fill out the google form for tryouts: http://lncscheer.weebly.com/try-out-information.html. We hope to see you there!
iPad Collection Dates
It is that time of year again for our technology team to collect your student's school-issued iPad for the summer. The collection for 6th and 7th grades will be on Friday, May 18, and 5th and 8th grades' collection will be on Wednesday, May 30. Here is some important information to note:
Please fully charge your iPad the night before collection.

6th and 7th grade students will NOT need to turn in their school-issued charging block and cable. Please keep them in a safe location over the summer as you will need them again next school year. If you have misplaced, or do misplace the cords over the summer, you will be able to purchase a new set at the beginning of the 2018-2019 school year.

5th and 8th grade students will need to turn in their school-issued charging block and cable during collection. Rising 6th grade students will be issued new iPads next school year and rising 9th graders will be issued laptops at the HS.
Order 2018-2019 School Supplies
LNC MS is partnering with EduKit for the upcoming 2018-2019 school year to provide you with a simple and convenient option for purchasing school supplies. Each kit contains exactly what your child's grade-level teachers have requested. Please click here to order your student's EduKit supply pack or go to the EduKit website at www.edukitinc.com.

This Week in Pictures
See what students, teachers and parents are doing on campus this week!