MS Knights News - May 25, 2018
Congratulation Science Olympiad
The MS Science Olympiad team competed at UNC-Charlotte this past Saturday. The team had a successful day, winning the 4th place trophy (out of 38 teams) and bringing home medals in 10 events! Medal winners were:
1st place - Owen Crawford and Ryan Robinson (Bottle Rockets)

1st place - Ella and Owen Crawford (Backyard Biologist)

2nd place - Sam Harper and Jasmitha Kakarla (Fossil Frenzy)

2nd place - Sam Harper and James Haas (Chew the Fat)

3rd place - Julian Grinberg and Nikhil Sampath (Data Crunchers)

3rd place - Advika Arun and Megan Dawson (The Heat is On)

3rd place - Owen Crawford and Geethika Venkatamaran (Sky Quest)

5th place - Advika Arun and Sam Byrd (Pro Gamers)

6th place - Sam Harper and Adhvay Prasanth (Movers & Shakers)

7th place - Henry Dano, Julian Johnson, Advhay Prasanth, and Jonah Hirsch Rosales (Work It Out)
Congratulations to all 22 of our Science Olympiad students on a terrific season and tournament!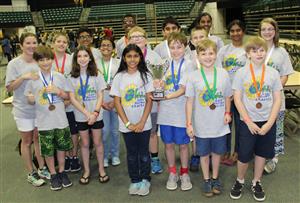 Attention 8th Grade Parents

The 8th grade Recognition Ceremony will be on Friday, June 1 at 6:30pm in the HS gym. Please have your student in line and ready to walk at 6:15pm.
The Sound to Sea field trip is an exciting grade-level Earth Science experience our students have enjoyed annually for the past 10 years! It is the only curriculum-based, entire grade-level field trip offered throughout the 4 years of high school. In the past, this trip has always occurred in the spring. For several reasons, we have decided to permanently move it to the fall. This means there will be a quick turnaround on forms and payments at the beginning of the next school year and we didn't want it to be an unexpected expense. The trip dates will be October 1-3, 2018 and October 22-24, 2018. The students will be placed on their specific trip after all the forms have been turned in and parents will be notified by the teacher as to which trip they will be on. The total cost of the trip will be $350. To help with financial planning, these are the key payment dates:
Initial payment (non-refundable): $150 will be due August 30, 2018

Final payment: $200 will be due September 20, 2018
We are excited for your students to join us for this wonderful experience. If you have any questions, please contact Joanne Wilson (jwilson@lncharter.org)
iPad Collection - 5th and 8th Grade
5th and 8th grade collection will be Wednesday, May 30. Here is some important information before collection:
Make sure the iPad is on the latest iOS update.

Fully charge the iPad the night before collection.

5th and 8th grade students will turn in their school-issued charging block and cable during collection.
Order 2018-2019 School Supplies
LNC MS is partnering with EduKit for the upcoming 2018-2019 school year to provide you with a simple and convenient option for purchasing school supplies. Each kit contains exactly what your child's grade-level teachers have requested. Please click here to order your student's EduKit supply pack or go to the EduKit website at www.edukitinc.com.

Lost and Found is FULL!
The lost and found outside of the middle school office is full of jackets, hoodies, pants, shirts, waterbottles, pencil pouches and other found items. Please urge your student to go to the lost and found and claim their items during the last week of school. After 12:15pm on Friday, June 1 all remaining lost and found items will be disposed of.
LNC Summer Camps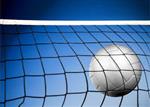 Summer Volleyball Camp
Any girls entering 6th-8th grades interested in playing volleyball this summer are invited to join us for a week of volleyball fun, skills and play at the LNC summer volleyball camp June 25-29, 2018! Please click here for the registration form.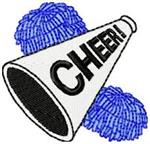 Summer Cheerleading Camp
The LNC Cheerleaders are offering 2 Kids Cheer Camps this summer. These camps run from 9-12 and are great for all ages. Participants will spend time learning basic cheer motions, cheers, chants, jumps and dances among many other skills! In addition to a great week of camp with friends, participants are also invited to attend a Varsity Football game in the fall and cheer in-between quarters on the track with the HS girls. We would love to have you attend and join us this summer! Click here for the flyer and registration and please feel free to e-mail lncscheer@gmail.com with any questions.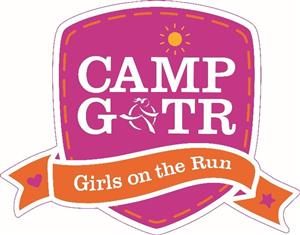 Camp GOTR
Camp GOTR by Girls on the Run is for rising 3rd to 5th grade girls and will provide a one-of-a-kind opportunity for girls to develop self-confidence and learn life skills they can use now and as they grow. These week-long camps combine the best of the Girls on the Run program with all the fun of camp! Girls on the Run will be offering two weeks of camp, Girls Have Heart which focuses on emotions, and Girls Have Power which focuses on friendship.

Location: Lake Normal Charter Middle School, 12435 S Old Statesville Rd, Huntersville, NC 28078
July 9 – July 13 / 8:00am – 12:30pm / Girls Have Heart
July 23 – July 27 / 8:00am – 12:30pm / Girls Have Power
Link to learn more and register: https://www.gotrcharlotte.org/camp-gotr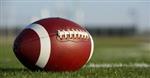 Young Knights Football Camp
LNC HS varsity football coach Mark Steele is holding a summer football camp for rising 5th - 8th grade students. The camp runs from June 4 to 7 and will be held on the LNC football field. Please click here for the flyer and registration information to attend this fun camp!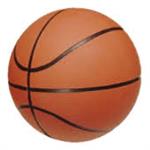 Basketball camp
LNC HS basketball coaching staff is having a summer camp for boys and girls ages 6 to 13. Camp will be held from June 11 to 15 in the HS gym. Click here for more information and a form to register.

This Week in Pictures
See what students, teachers and parents are doing on campus this week!