ES Knights News - May 18, 2018
First Annual Art Show A Success!
Thank you to our ES parents for their incredible support of the first annual elementary art show! Mrs. Devoe did a wonderful job of developing our youngest artists this year to be able to create these end of year "masterpieces!"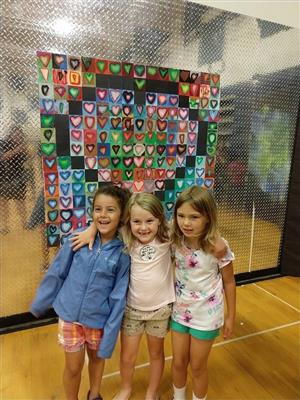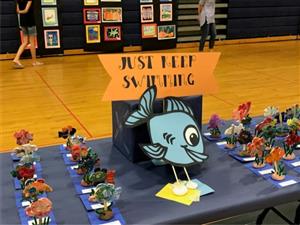 2nd Grade Pirate Performance
2nd grade students are getting excited and practicing hard for their upcoming musical performance Pirates on May 22 in the HS MPR. Students should arrive at 5:45pm and be dropped off in the HS chorus room. The performance will begin at 6:30pm with the doors to the HS MPR opening for seating at 6:15pm. If you have any questions, please email Ms. Spearman at mspearman@lncharter.org.
Attention Parents Of The Class of 2030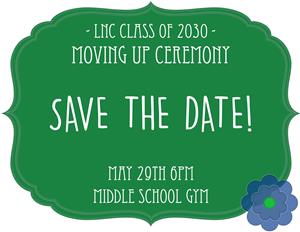 Field Day!
The end of school is definitely close when field day is just around the corner! LNC ES's first field day is Wednesday, May 30. This is always a fun day for students and staff! We still need some help to make this a success. If you are able to come help run one of the stations at field day, please click here to sign-up.
Order your 2018-2019 School Supplies
The end of this school year may be fast approaching, but we are already planning ahead for the 2018-2019 school year. LNC offers the EduKit program as an easy option to purchase school supplies for the upcoming 2018-2019 school year. Each kit contains exactly what your child's grade-level teachers have requested and will be in the classroom on the first day of school! Click here to view the flyer for information regarding ordering your EduKit! Please place your orders before June 20 for BEST pricing and FREE shipping. If you have any questions regarding these kits please email Lan Kolano at lan.kolano@gmail.com.
This Week in Pictures
See what students, teachers and parents are doing on campus this week!