MS Knights News - March 2, 2018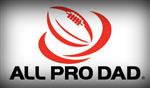 All Pro Dads
The next meeting of All Pro Dads will be on Thursday, March 8 at 7:00am. This is a great opportunity for middle school dads and kids to meet in the MS cafetorium for a quick, before-school breakfast and a 45-minute program on fatherhood and family topics. Please RSVP here with your breakfast order by Saturday, March 3. Please be prepared to pay in cash ($3 per meal) on the morning of the breakfast. Bojangles breakfast choices are: sausage biscuit, spicy chicken biscuit, or BoBerry biscuit, and coffee, water and OJ.

5th-7th Grade MAP Testing
Students in 5th, 6th, and 7th grades will be testing the mornings of Tuesday, March 13 and Wednesday, March 14. We are asking for your help in ensuring your child gets a good night's sleep, eats a healthy breakfast, and is on time for school each morning as we will begin testing by 8:15am. Please remind your child to take the test seriously and to do his/her best work. The MAP is an online test and therefore your student's iPad is essential in order to complete the test. Please make sure that your student's iPad is fully charged and that your child brings his/her iPad to school both days. We do not have enough loaners to provide to students who forget their iPads.

As always, we appreciate your partnership with us in your child's education. If you have any questions or concerns please do not hesitate to contact Dr. Graham at cgraham@lncharter.org.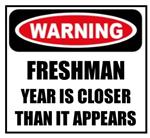 Rising Freshmen: Save The Date!
Parents of 8th grade students, please add an important date to your calendar: Rising Freshman Course Selection Night on March 26 at 6:00pm in the HS MPR. This is an important 60-90 minute session in which you and your 8th graders will receive valuable information to help make wise 9th grade course decisions and learn what they can expect as they transition from the MS to the HS. We will provide more details as the date approaches.
Attention 5th and 8th Grade Families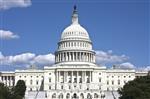 5th Grade Families
5th grade families attending the Washington DC trip March 26-29, 2018: An informational meeting will be held on Thursday, March 8 at 6:30pm in the MS cafetorium. The 5th grade team looks forward to seeing you all there, however, if you are unable to attend, an email will be sent on Friday morning, March 9, with all the information covered during the meeting.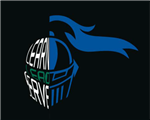 8th Grade Families
The 8th grade Recognition Ceremony will be held on Friday, June 1 at 6:30pm in the HS gym. Please join us as we celebrate our middle school students moving up to high school.




This Week in Pictures
See what students, teachers and parents are doing on campus this week!