MS Knights News - April 27, 2018
HS Sports Information for Rising 9th Graders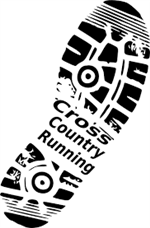 Are you interested in running for one of the best high school cross country programs next fall? There will be a mandatory student interest meeting on Monday, April 30 at 3:15pm at the track. This meeting will take about 10-15 minutes at most. If you cannot make this meeting, you must contact Coach Zamiara at czamiara@lncharter.org to receive important information along with getting on the email distribution. This email distribution list will be to receive information regarding summer workouts and the upcoming season.


Interested in HS Cheer for the 2018-2019 season? We would love to have you attend tryouts to continue our tradition of excellence. Tryouts will be held the week of May 14-17 after school from 3:00-5:00pm. Please visit our cheer website for more information and to fill out the google form for tryouts: http://lncscheer.weebly.com/try-out-information.html. We hope to see you there!
5th Grade Campus Beautification Day
Calling all 5th grade families! Please join us for the 5th grade annual campus beautification day on Friday, May 4. Campus beautification day has become a grade-level tradition, and is a joint effort between the LNC 5th grade team, students, parents and Duke Energy, who graciously provides both materials and manpower to help us.

If you are unable to to be on campus to volunteer, no problem, please help by lending us a garden tool or two. We are still in need of lots of rakes, shovels and wheelbarrows. Parents can begin dropping those materials off on Wednesday, May 2. Please click here to sign up during your student's teachers' time slot or to loan us equipment for the day. Thank you!
LNC Honor Roll
Congratulations to the students on the LNCharter honor roll for the third quarter, 2017-2018 school year. Click here to view the honor roll list.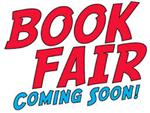 Spring Book Fair is Coming!
Still looking to fulfill your Serve10 hours? Or do you just love books? We are looking for volunteers for the Spring BOGO book fair. Volunteers are needed to monitor students, straighten books, run register sales, and help with end of the day register reconciliation. Please click here to sign up and thanks in advance!

All Pro Dads
There will NOT be a meeting for All Pro Dads in May. Please be on the lookout for more information to come regarding a day of hiking with your child at Crowder's Mountain. We would like to thank all the dads who have been able to attend and be a part of this great program.
LNC Summer Camps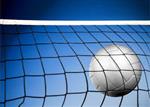 Summer Volleyball Camp
Any girls entering 6th-8th grades interested in playing volleyball this summer are invited to join us for a week of volleyball fun, skills and play at the LNC summer volleyball camp June 25-29, 2018! Please click here for the registration form.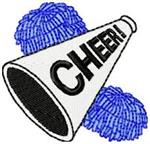 Summer Cheerleading Camp
The LNC Cheerleaders are offering 2 Kids Cheer Camps this summer. These camps run from 9-12 and are great for all ages. Participants will spend time learning basic cheer motions, cheers, chants, jumps and dances among many other skills! In addition to a great week of camp with friends, participants are also invited to attend a Varsity Football game in the fall and cheer in-between quarters on the track with the HS girls. We would love to have you attend and join us this summer! Click here for the flyer and registration and please feel free to e-mail lncscheer@gmail.com with any questions.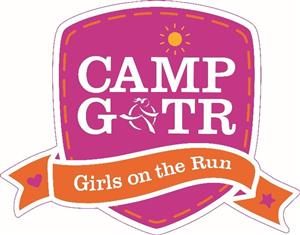 Camp GOTR
Camp GOTR by Girls on the Run is for rising 3rd to 5th grade girls and will provide a one-of-a-kind opportunity for girls to develop self-confidence and learn life skills they can use now and as they grow. These week-long camps combine the best of the Girls on the Run program with all the fun of camp! Girls on the Run will be offering two weeks of camp, Girls Have Heart which focuses on emotions, and Girls Have Power which focuses on friendship.

Location: Lake Normal Charter Middle School, 12435 S Old Statesville Rd, Huntersville, NC 28078
July 9 – July 13 / 8:00am – 12:30pm / Girls Have Heart
July 23 – July 27 / 8:00am – 12:30pm / Girls Have Power
Link to learn more and register: https://www.gotrcharlotte.org/camp-gotr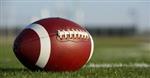 Young Knights Football Camp
LNC HS varsity football coach Mark Steele is holding a summer football camp for rising 5th - 8th grade students. The camp runs from June 4 to 7 and will be held on the LNC football field. Please click here for the flyer and registration information to attend this fun camp!



Summer Coding Camp
Coding Within Reach is offering summer camps for students looking for more opportunities to learn coding. Please click here to view the flyer and how to register for summer camp.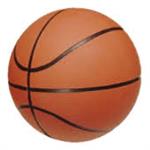 Basketball camp
LNC HS basketball coaching staff is having a summer camp for boys and girls ages 6 to 13. Camp will be held from June 11 to 15 in the HS gym. Click here for more information and a form to register.

Edu-Kit Information from the PTO
LNC MS has partnered with EduKit for the upcoming 2018-2019 school year to provide you with a simple and convenient option for purchasing school supplies. Each kit contains exactly what your child's grade level teachers have requested. Please click here to order your student's EduKit supply pack or go to the EduKit website at www.edukitinc.com.

This Week in Pictures
See what students, teachers and parents are doing on campus this week!