MS Knights News - May 18, 2018
EOGs Are Next Week!
Every year, all Lake Norman Charter Middle School students, grades 5-8, are required to participate in North Carolina End of Grade (EOG) Testing. This year's EOG tests will be administered on Tuesday, May 22, Wednesday, May 23 and Thursday, May 24. School will operate on a REGULAR SCHEDULE on these dates and it is VERY IMPORTANT that your child arrives to school on time each day. LNC prides itself on providing ALL students with conditions most conducive to successful testing. This is a vital part of providing a fair opportunity for EVERY student to perform his or her best. That being said, please understand that students WILL NOT be allowed to check out of school prior to the end of the testing session.
If you anticipate the need to check your student out early on any of these three dates, PLEASE plan to take advantage of the make-up sessions which will be offered as needed on the school days including and immediately following May 24. A grade-specific test schedule can be found below.
GRADE

5
6
7
8

TUESDAY, MAY 22

Math
Math
Reading
Reading

WEDNESDAY, MAY 23

Reading
Reading
Math
Math

THURSDAY, MAY 24

Science (Online)
MAKE UPS
MAKE UPS
Science (Online)

FRIDAY, MAY 25

MAKE UPS
MAKE UPS
MAKE UPS
MAKE UPS
To help prepare your student(s) for the exams, it is critical for them to have a nutritious dinner, a good night's sleep and a complete breakfast on the morning of testing. Please encourage them to bring two #2 pencils as well.
Electronic Devices and EOG Testing
We want to inform you of some very important information regarding cell phones/electronic devices and EOG testing for this school year.
From the North Carolina READY End-of-Grade (EOG) and End-Of-Course (EOC) Assessment Guide:
Prohibited Items in the Testing Room
Prohibited items include:
Electronic devices. Other than permitted calculators, students are not allowed to have in their possession or to use cell phones or any other electronic devices at any time during testing, including breaks. Any student found or observed with a cell phone/electronic device during testing time must be dismissed from testing and a misadministration declared.
What does this mean for your LNC student? You are to keep your cell phone/electronic devices at home if at all possible on test days (May 22 - May 24). If your cell phone/electronic device is at school, it MUST be turned off and in your locker on all testing days. If your cell phone/electronic device is observed or used during testing, we are required to follow the procedures set forth by the state. You will be dismissed from testing and depending on the situation, you could very likely cause everyone in that testing session to have to retake the test due to a misadministration. Due to the severity of this possible scenario and knowing about the prohibited items before the test, you will receive discipline consequences from the school. This will include an automatic suspension from school along with possible loss of privileges to attend end-of-year activities such as field trips, field day, etc.
Thank you for explaining this very important information to your child. Our teachers will also share this information with their students. I know our students will make us proud when they complete their testing next week! Thank you for your continued support of LNC!
Recertification of Common Sense Media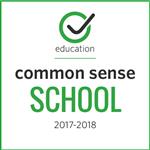 We are excited to announce that Common Sense Education has approved our middle school as a Digital Citizenship Certified School for the 2017-18 school year. Common Sense Education is a division of Common Sense Media, a national nonprofit organization that is committed to providing trustworthy information, education, and voice to help parents and children thrive in a world driven by media and technology. Using their curricular resources as a starting point, students attend a 45-minute class each month in the media center where they are guided through experiential and hands-on activities that teach concepts such as online safety, privacy and security, information literacy, self image, and more. Our goal is to empower students to become aware of online benefits and pitfalls so that they can make informed decisions. From grades 5-8, students receive between 30-35 hours of instruction in these concepts, far more than is required for certification. We are committed to providing our students with the information and experience they need in order to become safe, effective, responsible, and ethical users of online resources and information. Thank you Mrs. Rogowski and Mrs. Danckaert for your important work, expertise and passion in this critical area! For more about the certification process, please click here.
7th and 8th Grade Semi-Formal Dance


7th and 8th graders are invited to the "Knight in Lights" semi-formal dance May 24 from 6:30pm - 8:30pm. The dance will be held in the MS courtyard and the cost is $5 per ticket. This is a Hollywood-themed dance but dress code will be enforced.

7th grade students will supply the snacks and drink according to homeroom:
Mr. Blackman and Ms. Queen - Sweet

Mr. Herron and Ms. Steinbecker - Salty

Mr. Kendrick and Ms. Pandya - Drink (bottled water, capri sun, etc.)

Ms. Tedder and Ms. Jones - Paper Products
Attention 8th Grade Parents
May has arrived and soon your middle school students will become high schoolers! Before that happens, the 8th grade has some fun and exciting upcoming events.
End-of-year picnic will be Tuesday, May 29. Click here to purchase your student's lunch and end-of-year slide show, provided on a flash drive. Lunch is being catered by Nothing But Noodles with a menu of: Penne Marinara, macaroni & cheese, salad, grilled chicken, meatballs, garlic bread, cookies and a drink.

Recognition Ceremony will be on Friday, June 1 at 6:30pm in the HS gym. Please have your student in line and ready to walk at 6:15pm.
After all the 8th grade fun, your student has some fun opportunities ahead of them in HS. Here are a few opportunities for rising 9th grade students:
Key Club for Rising 9th Graders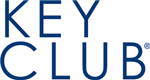 Please consider joining Key Club next year. If you are not familiar with Key Club, it is a nationally recognized service club, and being a member of the club can provide you with service opportunities and leadership experience. Students are required to perform 50 hours of service work during our Key Club year (starting May, 2018 and ending in early May of 2019- the exact day will be given in August). Fifteen of the fifty hours must be school related or projects posted on Schoology. Documentation forms for your projects must be taken and verified at the time of service; you can find the forms in Schoology group H37BJ-PM274. Parents are not allowed to sign documentation forms unless they are the only point of contact. Get started early; the summer is a great time to get most of your hours completed. Documentation forms are due immediately following service projects. ALL SUMMER HOURS WILL BE DUE AT OUR FIRST MEETING. Hours throughout the year will have deadlines each quarter; dates will be stated on the Club application. Applications will be available in the Key Club Schoology group in August and dues (usually around $20, to pay for national, state, and local dues) will be collected when school starts back in September. If you have questions, please email Mrs. Williams at lwilliams@lncharter.org. Club advisors are Mrs. Williams, Mrs. Marinello and Mrs. Scire. We look forward to working with you next year!

Spring Break Trip 2019 - Peru


Are you interested in providing your student with the amazing opportunity to experience new cultures, try new foods, see World Heritage Sites, and explore the world in a safe and exciting way? If so, there will be an informational meeting for the Spring Break Trip to Peru on Tuesday, May 22 at 6:30pm in room 101. The Schoology group code is XKQN5-RBC8R and a detailed tour itinerary is available here. If you have any questions, please do not hesitate to reach out and ask Mr. Awbrey at jawbrey@lncharter.org.


iPad Collection - 5th and 8th Grade
5th and 8th grade collection will be Wednesday, May 30. Here is some important information before collection:
Make sure the iPad is on the latest iOS update.

Fully charge the iPad the night before collection.

5th and 8th grade students will turn in their school-issued charging block and cable during collection.
2018-2019 LNC Student Council
Congratulations to everyone who participated in the Student Council race. Great job on your efforts to campaign and your speeches to the student body. Please congratulate the 2018-2019 LNC Student Council:
President/Vice President
Luke Thompson and Sean Huynh
Executive Board
Julian Johnson and William Lingor
Historian
Isabella Blitstein
Secretary
Summer Alexander
Treasurer
Audrey Shea
Lunch Program
The last day lunches will be served at the MS is Monday, May 21. Students should bring a bagged lunch with them to school each day during the last 2 weeks of school.
Order 2018-2019 School Supplies
LNC MS is partnering with EduKit for the upcoming 2018-2019 school year to provide you with a simple and convenient option for purchasing school supplies. Each kit contains exactly what your child's grade-level teachers have requested. Please click here to order your student's EduKit supply pack or go to the EduKit website at www.edukitinc.com.

LNC Summer Camps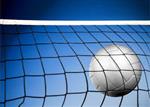 Summer Volleyball Camp
Any girls entering 6th-8th grades interested in playing volleyball this summer are invited to join us for a week of volleyball fun, skills and play at the LNC summer volleyball camp June 25-29, 2018! Please click here for the registration form.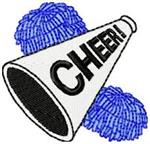 Summer Cheerleading Camp
The LNC Cheerleaders are offering 2 Kids Cheer Camps this summer. These camps run from 9-12 and are great for all ages. Participants will spend time learning basic cheer motions, cheers, chants, jumps and dances among many other skills! In addition to a great week of camp with friends, participants are also invited to attend a Varsity Football game in the fall and cheer in-between quarters on the track with the HS girls. We would love to have you attend and join us this summer! Click here for the flyer and registration and please feel free to e-mail lncscheer@gmail.com with any questions.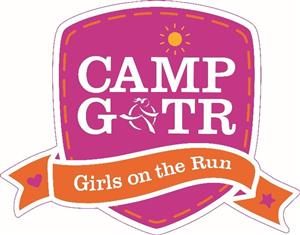 Camp GOTR
Camp GOTR by Girls on the Run is for rising 3rd to 5th grade girls and will provide a one-of-a-kind opportunity for girls to develop self-confidence and learn life skills they can use now and as they grow. These week-long camps combine the best of the Girls on the Run program with all the fun of camp! Girls on the Run will be offering two weeks of camp, Girls Have Heart which focuses on emotions, and Girls Have Power which focuses on friendship.

Location: Lake Normal Charter Middle School, 12435 S Old Statesville Rd, Huntersville, NC 28078
July 9 – July 13 / 8:00am – 12:30pm / Girls Have Heart
July 23 – July 27 / 8:00am – 12:30pm / Girls Have Power
Link to learn more and register: https://www.gotrcharlotte.org/camp-gotr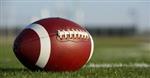 Young Knights Football Camp
LNC HS varsity football coach Mark Steele is holding a summer football camp for rising 5th - 8th grade students. The camp runs from June 4 to 7 and will be held on the LNC football field. Please click here for the flyer and registration information to attend this fun camp!



Summer Coding Camp
Coding Within Reach is offering summer camps for students looking for more opportunities to learn coding. Please click here to view the flyer and how to register for summer camp.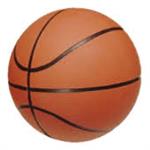 Basketball camp
LNC HS basketball coaching staff is having a summer camp for boys and girls ages 6 to 13. Camp will be held from June 11 to 15 in the HS gym. Click here for more information and a form to register.


This Week in Pictures
See what students, teachers and parents are doing on campus this week!